The Pac File Unpacker v1.1 is a little software that can unpack any Pac file. You can modify or create custom ROMs with this. There is another name for Pac file; it is a spreadtrum flash file. You use this for flashing your Android devices. Here in the article, I will discuss the features of this latest application. Also, I will elaborately explain how to download and install it. Further, I will give you a good glimpse of how to use the program for unpacking.Mici Unlocker tool Download.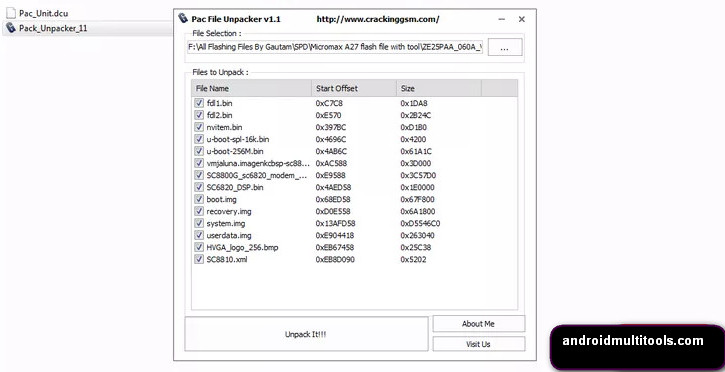 How to download and install Pac File Unpacker v1.1?
To begin with, you need to download Pac File Unpacker v1.1. You can get it from the main website. Also, you can download it from any trusted third-party website. Click on the download option. You will get a Compressed Zip file which is only 4mb in size.
Now you have to install it. So to do this, open the folder, there is a password written in a text document. Copy it down somewhere. If you do not find it, then you can type freefirmware.net. Now right-click on file and extract it. In the middle of this, it will ask you to give the password, so paste it or type it. After the extraction completes, open the folder. Click on the setup file; a window will appear. Press next and agree to the agreement. Then continue by clicking on next an follow the instruction. Soon, it will start the installation process. As it ends, click on finish. The whole download and installation process is complete.
How to Pac File Unpacker v1.1?
To use Pac File Unpacker v1.1, you need to open the installed software. You need to run it in an Admin mode. A window will appear, there you have to browse the Pac file you want to unpack. As soon as you find it tap on it. Then, click on the "Unpack It!!!" option. The software will place the unpacked files in a folder of Pac file directory. You can use these to create custom ROMs for your Android handset. Then, you can use the firmware to flash your Smartphones.
Note: Remember, to turn off your antivirus as it may interfere with the application.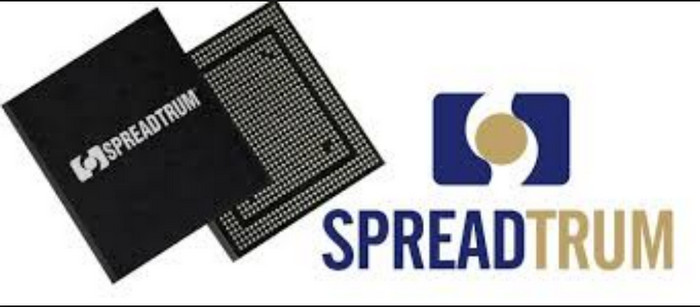 Features of Pac File Unpacker v1.1
You need to know about the features of this smart tool before you download and install it. There are a number of them. I have listed them below.
Added checklist box for selecting files.
Coded entirely in Rad Studio Delphi 10.2 Tokyo.
Used GUI from Rad Studio.
Buffer size increased to 2048 Bytes. (It will increase speed).
Bug fixed.
Final words
In the end, I would say, Pac File Unpacker v1.1 is a reliable program to unpack Pac files. It helps you to build custom ROMs for flashing your Android devices. Also, it comes with different upgraded features that are very convenient. Not only this, the software is small and free to download. Furthermore, its one-click option makes it easy to use. So try this application out. It will not dissatisfy you.