GSM Aladdin is a common tool for Windows PCs and laptop that lets users with a computer-supported device help you. This tool use in IMEI Repair, Formatting, Unlocking, Temporary Route Device, Recovery of Root Access, Root Access, Direct Clear Password, Bypass FRP Gmail Account, Clear Private Code, Reset User Lock, Read Pattern Code, Backup Phone Contact, Network Code and Read many other functions.
Now you can download GSM Aladdin latest setup 2018 for your Windows PC with the GSM Aladdin crack v2 1.42 version. This software basically helps all the medicinally supported Smartphone.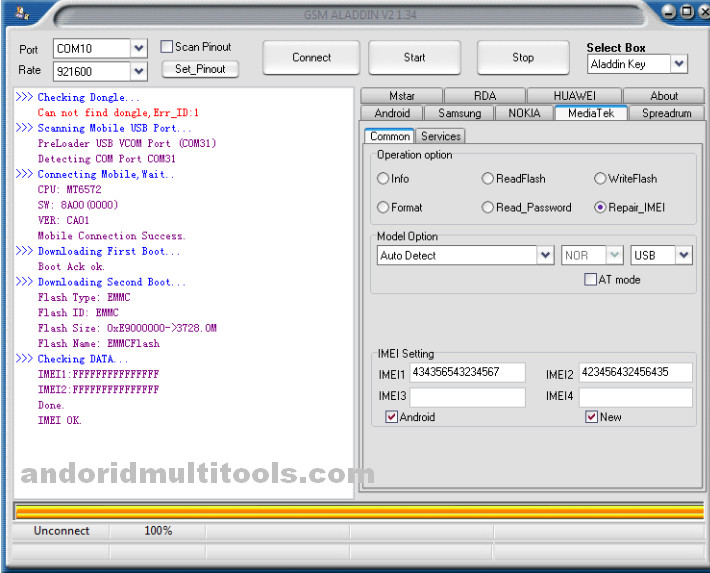 Main features of GSM Aladdin Crack :
Read the lock
Format
Remove Lock
Dead phone flashing
IMME repair
IMEI support at MT6795
Read and improve speed to enter
Removal or bypass FRP protection
Reset face lock
The language is active
Read and write the EMMC pattern code
Repair Wi-Fi.
Download Mode Fix
Device safe format
In the latest version of this Aladdin crack V2 1.42 and it has upgraded the MTI to IMI repair in Meta mode, Helix added 20 IMEI support, added MT 6797 written text format support, added MT 6797 reset code, and added MT6797 read phonebook support.
Download GSM Aladdin V2 1.42
Operating system
The software runs on Windows 7, Windows 8, Windows 8.1, Windows 10, Windows XP and Windows Vista (32 bit and 64bit). Friendly to GSM operating system
Download
GSM Aladdin Crack V2 1.40 download and setup here. It's free to download on the internet. You can get this complete setup installer for Windows. We always provide a download link. The first version of the GSM Aladdin software was released on July 26, 2016. This is the best software to repair equipment for Chinese phones
How to Install Aladdin V2 1.42
Before downloading and installing, do not forget to read important notes
Precondition:
This tool will only work on Windows PCs

This is a tool for media powered devices.

Download and install it in your original C: // drive

Disable antivirus before installing
Instructions for installing:
Open the Zip file
Now install .exe file
If want  GSM Aladdin password then contacts with the comment box or email.
I hope this guide will be helpful in installing this on your PC.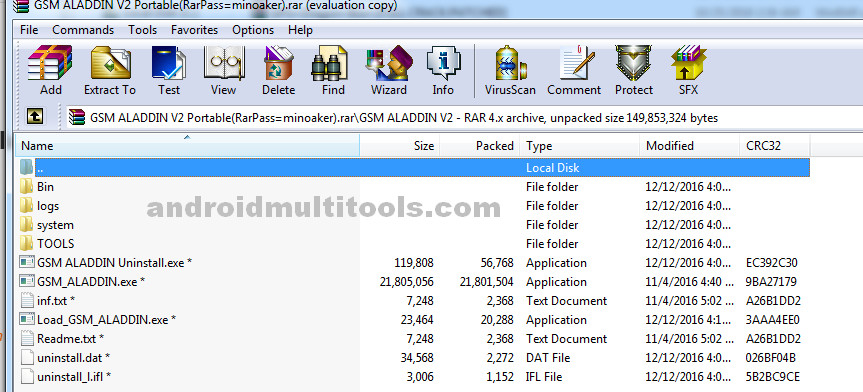 Download Aladdin USB Driver
After upgrading your computer to Windows 10, if your GSM Aladdin driver is not working, then you can fix the problem by updating the driver. It is possible that your USB driver is not compatible with the new version of Windows.
With the new version of Windows
Download Aladdin USB Driver Update Utility
Also Read: AndroidMultiTool
How to Update Device Drivers
There are two ways to update the driver.
Option 1 (Recommended): Automatically update drivers – Novice computer users can update drivers using the trusted software on a few mouse clicks. The automatic driver update is fast, efficient and all guesswork is eliminated. Your old drivers can even be backed up and recovered in case of any problem occurring. Download Free From AndroidMultiTool.
Or
Download Link
Option 2: Update Driver automatically – Find the correct driver for your USB and operating system, then install it. You will need some computer skills to use this method.
Conclusion
Repair, flashing, and unlocking is the most important task of an Android device. GSM Aladdin needs repair, unlock and Android flash. This is a reliable tool for Android users. Everyone can download and install it with great confidence. Here we present a fully functional virtual computer builder.